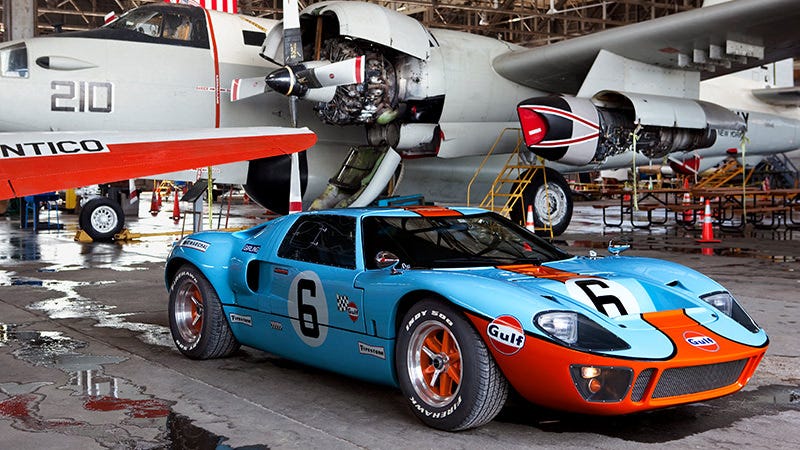 The 1966 Ford GT40 is not like most cars. Sure, its got headlights, air conditioning, and a key, but that's not my point.
What I'm trying to say, is that our CAV-built GT40 is a goddam race car. You won't find a more high-strung Ford Racing 302, dual fuel cells, and a "take it or leave it" driving position on any other car in our fleet, or anywhere else on the road for that matter.
When a member books a car, regardless of make or model, we sit down and show them every aspect. From operating the lights, to convertible tops, to gas cap releases, nothing goes without mention. We do this to make members feel comfortable in their vehicle, as if they've been driving it for years, and to encourage them to make the absolute most of their time with the car. How would you feel if you drove an F-Type V8-S and DIDN'T know about the exhaust button, or that you COULD HAVE removed the carbon-fiber hardtop on our 2015 Corvette Stingray Z06?
That's why we're introducing this: our new video "Drive-Thru" series. It's everything you need to know about how to drive, and get the most out of one of our vehicles, in video form.
Back to the GT40. It's unlike other CCC cars because it's so intense, we require members to go on a test drive with Zac before they book it. Not everyone can handle it, and therefore was an obvious first choice for our inaugural Drive-Thru video.
If you've got ten minutes, and want to learn everything there is to know about driving a 1966 GT40, including archival racing footage, silky-smooth slider shots, and exhaust blasts, sit back relax and click below.
Be sure to follow Classic Car Club on our other media accounts: