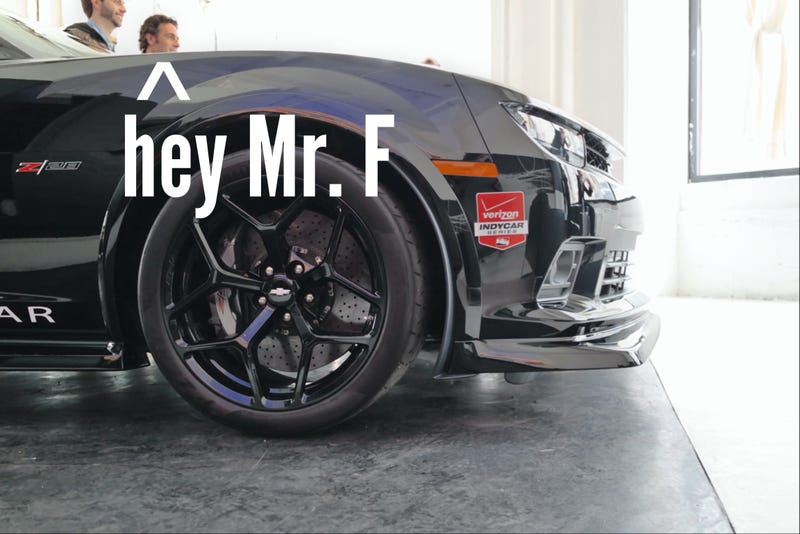 We hosted a short press event yesterday morning at the Classic Car Club Manhattan. The good folks at GM brought along the 2014 Indy 500 Pace Car; a brand new Camaro Z28, y'know, the one that brakes so hard the tires lose traction on the wheels. Oh ya, and they brought Dario Franchitti too.
Having a single track mind, I took a few minutes to check out the Camaro and snap some photos. I was aware that someone was interviewing someone else, but it didn't even occur to me to find out who. I just carried on, getting in everyone's way, snap-snap-snap-ing away. I introduced myself to most of the folks milling about, including a nice Scottish fellow. It wasn't until later in the evening when I was browsing the CCC Instagram account that I saw THIS:
I immediately went back to look through the photos I'd taken, sure enough, there's Dario. You may notice that the lede shot in this post is another angle of Tony Markovich's Instagram shot. Sometimes I wonder how I've gotten this far with my head stuck so far up my own ass.
Here's a quick video of the beastly Camaro starting up and burbling out of the CCC garage, along with a few quicks revs:
www.classiccarclubmanhattan.com